For 25 years, StrataTech Group has been an international, owner-managed company bringing businesses and markets together. We create new opportunities for small and mid-sized companies internationally and are considered the benchmark for success in our field. We are your partner for intelligent corporate and marketing strategies.
We are an organization that practices performance-oriented marketing and sales management. We build bridges to the future for our customers. With us, there is no need to develop an expensive sales structure – from the very beginning you can depend on our powerful, successful team.
Our services are oriented around the individual needs of the client and a mutually developed marketing strategy.
We help small and mid-sized businesses find the right marketing strategy and implement it successfully.
We increase value generation and support expansion efforts without increasing costs.
We combine consulting and management into a single service which we provide to you – both inside your business and in its dealings with the outside world.
We analyze the market and take responsibility for the successful positioning of your products in today's competitive environment.
We negotiate and manage strategic alliances and partnerships.
Our experience and know-how lead to competence – and competence creates trust.
We develop distribution and reseller networks and help you manage them.
Our Results
Sustainable revenue increases
Acquisition of new customers
Reduced costs
Improved efficiency and performance
Large companies value our expertise when it comes to integrating the products and services of small and mid-sized businesses in their product portfolios, both operatively and contractually.
We are globally positioned in Europe, North and South America.
Whether you want to expand your business in the European or international markets, StrateTech Group offers you complete consulting and management support from four strategic locations:
North America (Montreal)
Brazil (Sao Paolo)
Chile (Santiago)
Switzerland (Lugano)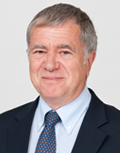 Marco Genoni, PhD, MSc.
Marco is the founder and managing partner of Stratatech Group. Before founding Stratatech Group Marco held CEO and senior executives roles within a multi-national holding setting as well as within the more entrepreneurial, self-contained and self-sufficient medium size enterprise. He repeatedly managed corporate turn arounds and technological changes. Has solid exposure to the dynamics and requirements of different market sectors and to mergers and acquisitions. Marco received a PhD at the University of Basle and an MSc at the Swiss Institute of Technology in Zurich.
Stefano Genoni, Dipl.ing
Stefano is focusing on establishing, negotiating and managing license and OEM relationships in North America, Europe and LATAM. Before joining Stratatech Group, Stefano worked in Silicon Valley, in Canada and in Europe. He is a senior manager with significant international experience and intercultural sensitivity and has a strong team-building and interpersonal skills with all levels of management of large, medium and small companies. He holds an Engineering degree from McGill University in Montreal.